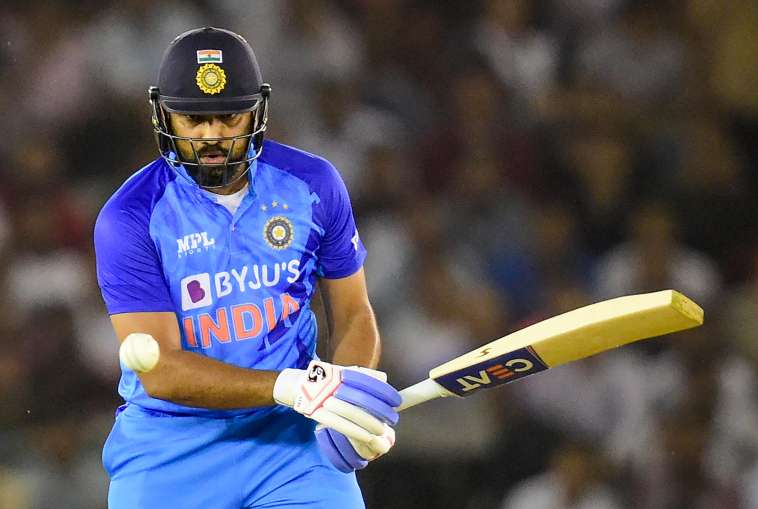 Highlights
2nd T20I match between India and Australia in Nagpur
Captain Rohit Sharma's special relationship with Nagpur
Rohit needs to be careful with his record in Nagpur
IND vs AUS Rohit Sharma: Team India has to play the second T20 International match of the series against Australia in Nagpur. Indian captain Rohit Sharma has a unique connection to this city or rather he has a fundamental relationship with this city. Many might not know that this Mumbai batsman started his life journey from this city. He made many records in his career and wrote many new stories of victory. Now it is the responsibility of the Indian captain to bring the troubled Indian team on the path of victory from this place.
Nagpur is the birthplace of Rohit Sharma
Rohit was born in Nagpur, 35 years ago today, on 30 April 1987. Although his parents lived in this city for the next few years, Rohit was raised in Borivali, Mumbai with his grandparents. In this way he became the cricketer of Mumbai. But every person has a special attachment to his place of birth and he wants to do something better at that place. Today Rohit has ample opportunity to do something similar.
Challenge to conquer India at your birthplace
In the ongoing series against Australia, Team India is trailing 0-1 after one match. In the last match held in Mohali, India had to face defeat despite scoring 208 runs. In this three-match series, if the Indian team loses today's match, then the series will go out of its hands. Captain Rohit Sharma would not like this to happen to the team at his birthplace. But statistics show that it is not going to be easy for Rohit to bring the team on the path of victory.
Rohit and India's record in Nagpur
Rohit Sharma has so far scored just 10 runs in 3 T20 Internationals at an average of 3.33 at the Vidarbha Cricket Association Stadium in Nagpur. These are very bad stats that could push him on the back foot against Australia. At the same time, Team India has played 4 T20 matches at the VCA Stadium so far, out of which it has won 2 and lost 2.
Rohit's record against Cummins
During the match in Nagpur, Rohit will have to avoid Australian pacer Pat Cummins in the powerplay. In the T20 format, Rohit has so far faced Cummins in 5 innings, scoring 32 runs in 27 balls at a strike rate of 129.62 and has been dismissed once.
The bottom line is that the road will not be easy for Rohit here but at this special place he will take the field with the intention of changing history. If successful in this, then the India-Australia series will also get a new life by the time they reach Hyderabad for the third match.
Latest Cricket News