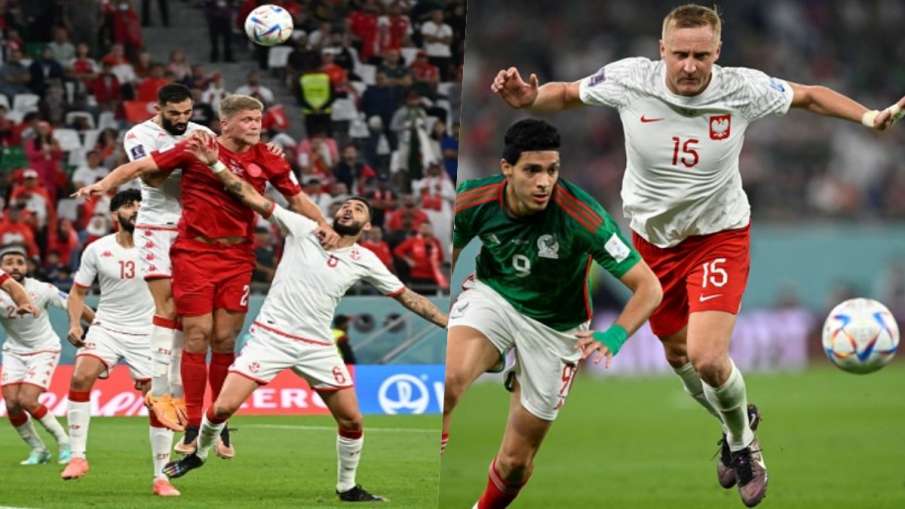 FIFA World Cup 2022: In their first match of the FIFA World Cup, the strong European team Denmark had to face a weak team in the form of Tunisia. That is, the expectations of the victory of Denmark, which is starting the campaign in Qatar, were high, but what was found was heartbreaking. Although it hasn't been as bad as Lionel Messi's Argentina, Denmark certainly didn't expect this result. The third match of the day, played between Mexico and Poland in Group C, also ended in a goalless draw.
Weak Tunisia stopped Denmark
Tunisia started their journey in the World Cup with the intention of surprising Denmark, in which they were successful to a large extent. However, Tunisia does not have a good record in the FIFA World Cup, having won only two of the 15 matches it has played so far. This team has never progressed beyond the group stage. But he was in good form going into the field against Denmark. Tunisia had lost only 1 of their last 9 matches and their record remained intact in this match as well.
Denmark's disappointing performance despite the presence of stars players
On the other hand, the opposing team Denmark made it to the semi-finals of Euro 2020 last year and also reached the last 16 in the Football World Cup in 2018. A fully fit Denmark took the field at full strength. His team included players such as Christian Eriksen, Kasper Dolberg, Pierre-Emile Hojbjerg and Mikael Damsgaard. With these strong players, Denmark should have played strongly against Tunisia, but they all disappointed.
Poor team balance puts Denmark on the backfoot
However, Denmark retained ball possession for 62 percent of the game. He also hit 5 shots on target, gave more passes than Tunisia, but due to the lack of balance, the European players could never penetrate Tunisia's defense completely. As a result, this Group D match ended in a draw with a score line of 0-0 without any goal.
Read this also:-