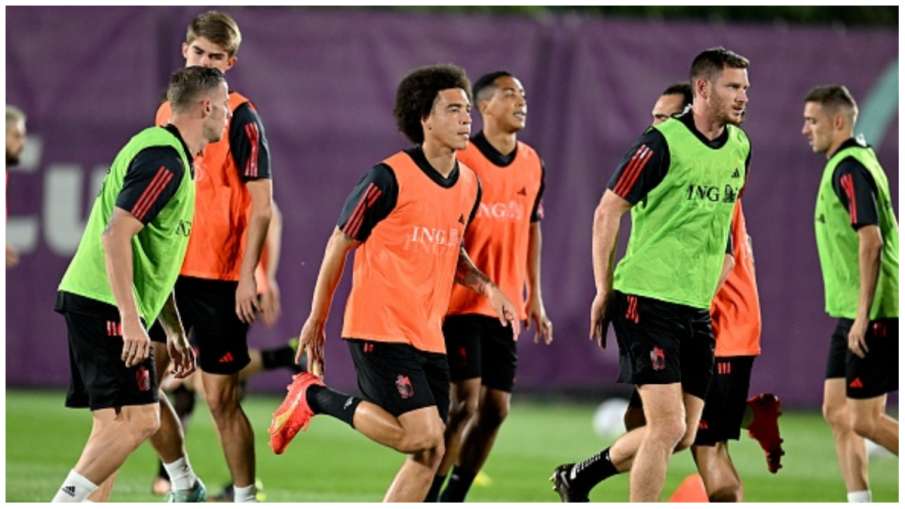 FIFA World Cup 2022: At present, the world is in the grip of FIFA World Cup 2022, the countries which are playing in it, their eyes are on the matches, but the football fans of the teams which are not playing are also keeping an eye on it. Watching the game of your favorite players. Now good news is coming for the fans of Canada. The Canadian team is making a comeback after almost 36 years. That means the long wait of the team is now over. The first match of the team is to be against a strong team like Belgium. The Canadian team is playing in the Football World Cup for the first time since 1986. The Belgian team reached the semi-finals of the 2018 World Cup and is currently at number two in the FIFA rankings. When the Canadian team played in its first World Cup 36 years ago, the team could not manage to score a single goal. At that time the team was defeated by France, Hungary and the Soviet Union. But talking about now, new and young players are playing in the team. It stars Alphonso Davis, Jonathan David, and Kyle Larrin.
Here are the rest of the teams in Canada and Belgium's group
Apart from Belgium and Canada, Group F also has teams from Croatia and Morocco. But among all these, the Belgian team looks the strongest, which was third in 2018. Belgium has been playing under the supervision of coach Roberto Martinez for the last seven years and last year the team also managed to reach the quarter-finals of the European Championship. Belgium have experienced players like Kevin de Bruyne and Eden Hazard as well as Romelu Lukaku and they will do everything possible to make this World Cup memorable for them. In such a situation, this match and the remaining matches are not going to be easy for Canada.
Spain will compete with Costa Rica
Spain, on the other hand, will start a new era at the World Cup when they face Costa Rica on Wednesday in pursuit of their second title, as their squad consists mostly of young players. The new Spanish team will be led by two back-to-back Golden Boy award winners Pedri and Gavi. These players will be put to the test against an experienced Costa Rican team. Costa Rica have included in their squad some of the players who helped them reach the quarter-finals eight years ago. Costa Rica will be hoping to replicate the World Cup success it played in Brazil eight years ago and avoid the disappointment it suffered in Russia four years ago. Then Costa Rica's team could not win a single match and was eliminated in the first round itself.
Latest Cricket News