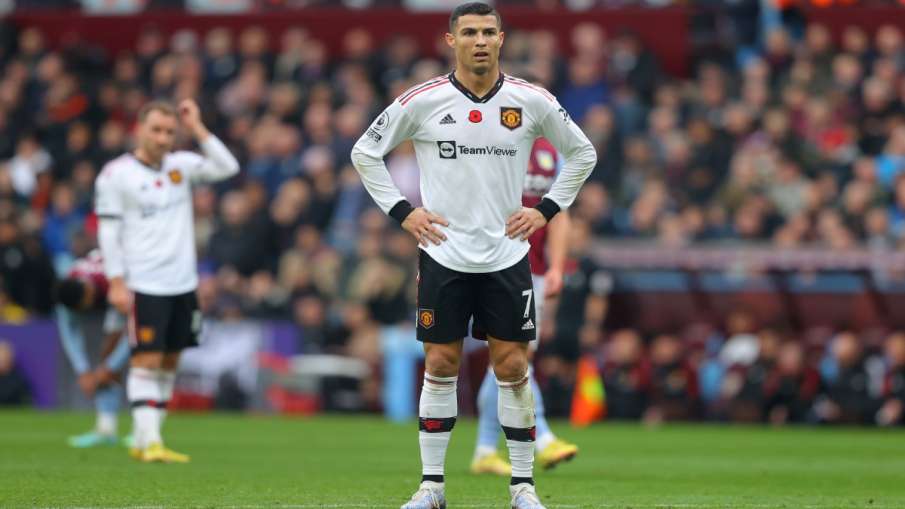 Cristiano Ronaldo: Portugal's star footballer Cristiano Ronaldo was yet to play his first match in the FIFA World Cup 2022 before that big news came to light on Tuesday night. Ronaldo, who played for the English football club Manchester United, is now out of contract with the club. United themselves gave this information while posting on Instagram. Let us tell you that last year Ronaldo was signed by Manchester United for Rs 216 crore.
Manchester United informed about this news in their Instagram post. In this post, the club wrote that, 'Cristiano Ronaldo is leaving Manchester United Mutual Agreement i.e. immediately with mutual consent. The club thanks him for his important contribution in this journey. The 3-1 loss to Manchester United about 12 days ago will be Ronaldo's last match for the club. Ronaldo's performance this season has been nothing special.
How was it for United?
Talking about the current season, Cristiano Ronaldo has played 16 matches for Manchester United. At the same time, he has been able to score only 3 goals, out of which one came in the Premier League and two in the Europa League. On the other hand, talking about the total matches, he has played a total of 346 matches for the club, in which 145 goals are registered in his name. Ronaldo used to play for Juventus before signing for United last year. Before that he has also been a part of Real Madrid. Now it has to be seen with whom Ronaldo's journey in professional football begins.
Wasn't everything right between Ronaldo and the club?
In fact, there were reports for some time that Ronaldo would leave Manchester United. At the same time, in an interview, the footballer himself made many allegations against the manager of the club, Erik Ten Haag. He had said, 'Some people in the club want to remove me. Haag provoked me last month against Tottenham at Old Trafford on 19 October. I think it was done intentionally. I do not respect them because they do not respect me. There were also reports that the club is also trying to break the agreement through legal means. At present, additional information will be revealed only after Ronaldo's reaction on this.
Read this also:-